To Our Stakeholders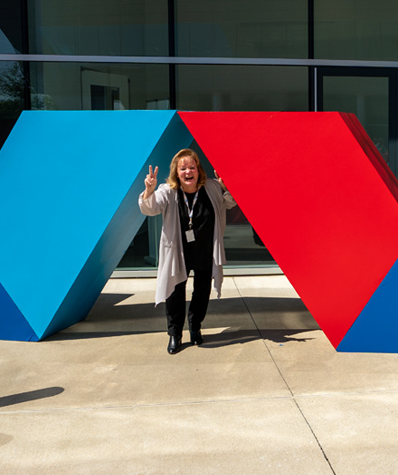 Fiscal year 2021 marked a transformational moment in Valvoline's 150+ year history as we continued to expand our Retail Services business and grow share and profitability in our Global Products business. We made significant progress in each of these areas, despite lingering COVID-19 challenges, to finish the year with record financial results. Yet, on our journey to become the world's leading vehicle care business — driving the future of mobility for all powertrains — Valvoline's foundational principles of Corporate Social Responsibility continued to lead our way. As one of Valvoline's core values states, "We are committed to winning…the right way."
In that spirit, I am proud to share our 2021 Corporate Social Responsibility (CSR) Report that highlights our efforts to create positive impacts on our team members and neighbors alike. From making our communities better places to live to minimizing the impacts our operations have on the planet, we emphasize this commitment in all that we do. Below are just a few examples of our progress in the four strategic areas of Valvoline's CSR efforts—people, safety, environment and innovation:
We reduced carbon intensity emissions in our manufacturing and warehouse operations by 14.5 percent.
We established a long-term goal to reduce our Scope 1 and 2 Global Products carbon emissions by 50 percent by 2030.
We bolstered our diverse recruiting and talent development initiatives.
We continued to post remarkable talent development metrics.
We celebrated another record year of active giving and volunteering by our employees.
These achievements are a testament to the commitment, hard work and compassion of our 9,800 employees worldwide. Their efforts continually serve as a great source of personal pride to me, and I am grateful to work alongside each of them. While we take time to celebrate our accomplishments, we recognize our journey is an ever-evolving one. With the "Hands-On" approach of the Valvoline team, I am certain we will continue to realize our CSR objectives and set new goals as they are met. I encourage you to explore this report and welcome any feedback as we progress along our journey.

Samuel J. Mitchell, Jr.
Chief Executive Officer